Mobile Legends cannot be denied is the most popular MOBA game today. Released by Moonton in 2016, Mobile Legends has now been downloaded by more than 50 million smartphone users. One of the most prestigious games in this one is the Match Tour. As the name implies, this one match will rank one's alias in Mobile Legends. This time, Jaka will review the complete list of Mobile Legends rankings.
The first time you play Mobile Legends, you will immediately be a Warrior. But if you keep the Warrior even though it has been playing for months, your skill is questionable. For that, first know the rank of Mobile Legends rank of Warrior, to the highest Mythic. As well as know the terms you need to reach that level, until the benefits (prizes per 3 months) and any additional features that you can get at certain levels.
Warrior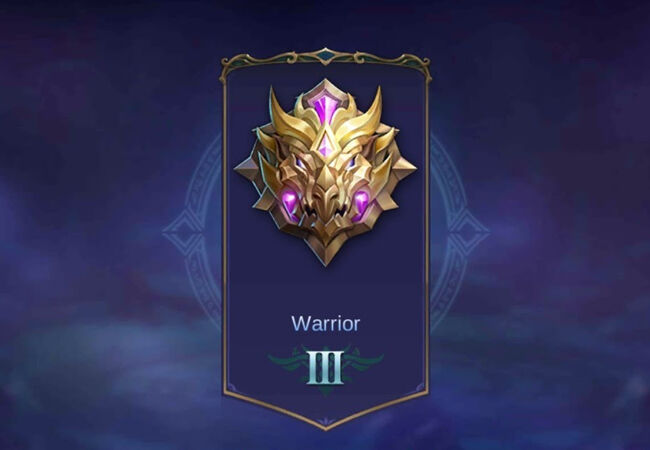 As I have mentioned above, Warrior is your starting rank when starting to play Mobile Legends. You will start from Warrior III to further pass through three stages and three stars to get into the next rank. Prizes that can be obtained in this rank is 1x premium skill fragments, 1000 battle points and 100 M ticket.
Elite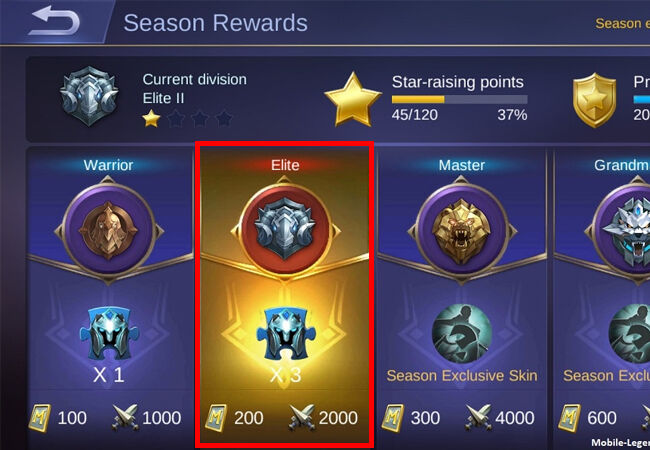 The next rank is Elite. Again you will start from Elite III to then pass through three stages and collect four stars to get to the next rank. Elite Level provides prizes of 3x premium skill fragments, 3000 battle points and 200 M tickets for you.
Master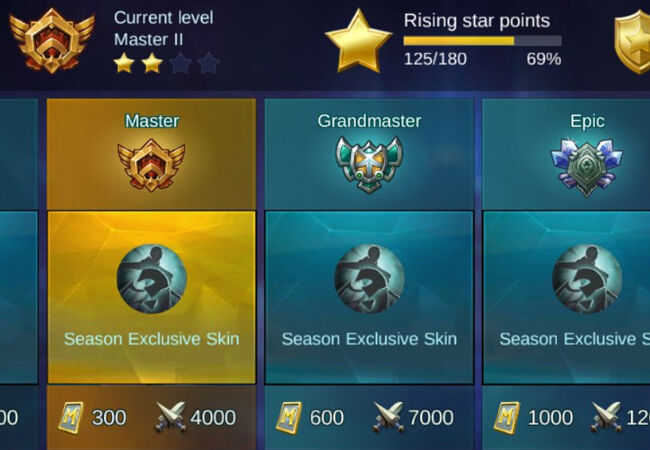 In the Masters rank, you will get harder to get a star. Even so, you still have to collect four stars and pass through four stages to advance to the next rank. For that, you are entitled to a prize of exclusive skin, 4000 battle points and 300 M ticket.
Grandmaster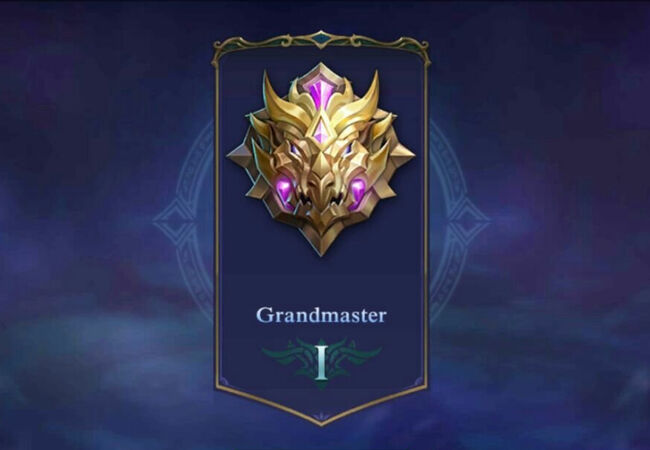 Grandmaster is a rank where you will get the enemy alias more difficult opponent. At this level, you have to go through five stages and five stars to get to rank. Prizes per 3 months available in the grandmaster are exclusive skins, 7000 battle points and 600 M tickets.
Epic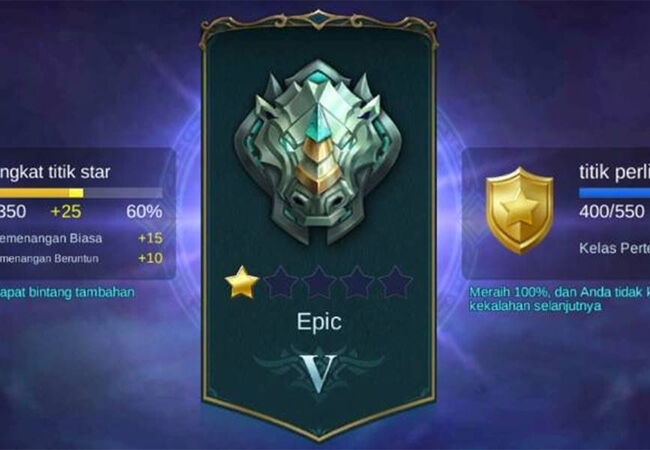 Stages that must be passed for you who have status Epic equal to stage Grandmaster that is five stages and five stars to get to go to Legend. Prizes available at the Epic level are exclusive skins, 12,000 battle points and 1000 M tickets.
Legend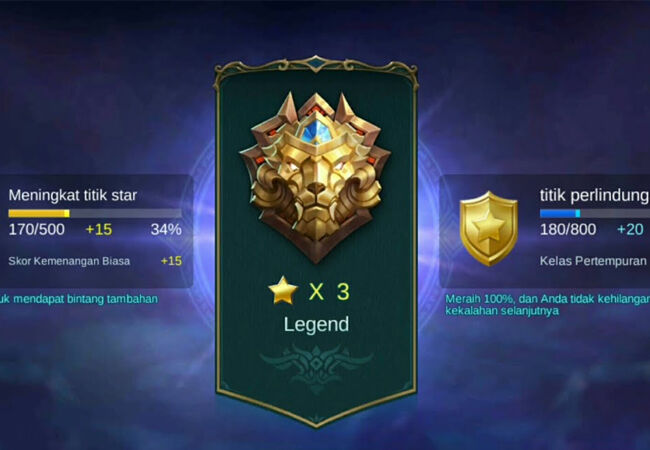 The true legend is the highest in the Mobile Legends rank before the last update. For that, again you have to fight through five stages and five stars to get to the last rank. The prizes for you legends are exclusive skins, 20,000 battle points and 1500 M tickets.
Mythic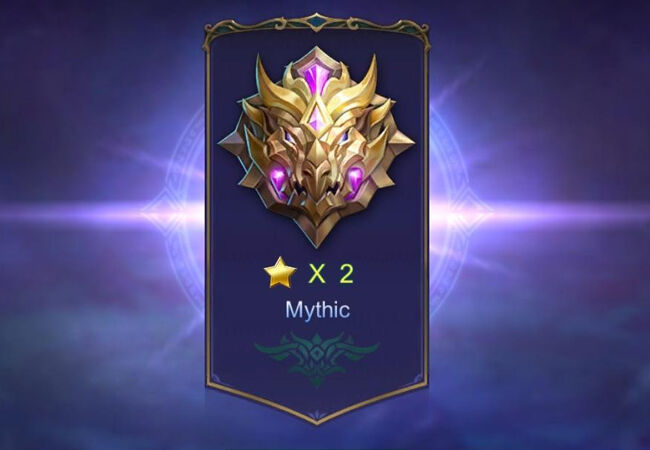 Mythic is the top rank in Mobile Legends. You can be proud if you have Mythic status. In fact, you can get a Glorious Mythic title if it could be the top 50 players on the server. The prize for a Mythic is an exclusive skin, 20,000 battle points and 1500 M ticket.