If previously you can change Mobile Legends to Advanced Server to get faster updates, now you can also switch to Original Server. This way, you can easily change the location to China, Europe, North America, and others easily. Unlike the Arena of Valor (AOV) which uses a separate server in each region, Mobile Legends: Bang Bang is a mobile MOBA game that uses global servers.
This allows you to meet players from various parts of the world. So let me find an easier enemy, here is how to replace the Mobile Legends server on the Original Server.
Step - 1
First time to be able to change the Mobile Legends server, you must go to the Profile page by tapping on the account icon in the top right corner.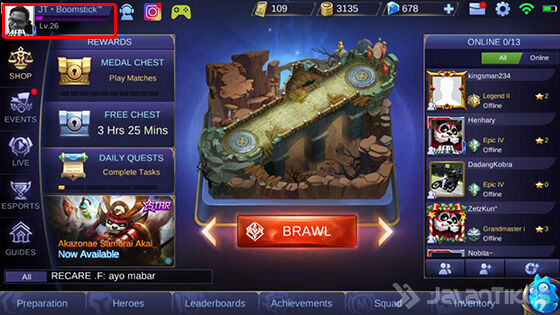 Step - 2
Then on the Profile page, you can go directly to the Account Settings tab in the lower left corner to start changing servers.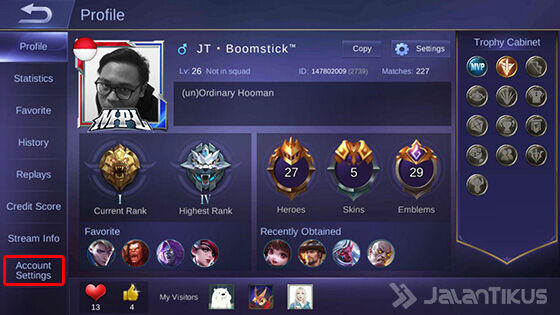 Step - 3
Then in the far right column, you just tap the Server List option to see a list of servers that you can use later.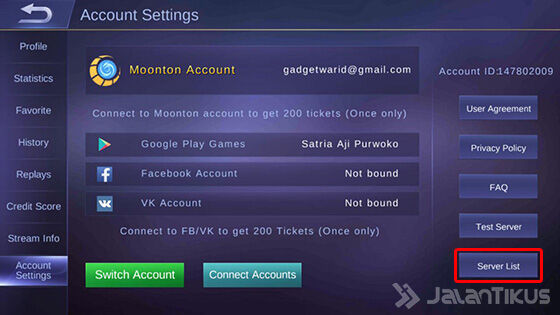 Step - 4
Here you can see the information on the server where you are currently playing. You can shift the list of Mobile Legends servers at the bottom to select it. Select one server and tap Enter to continue.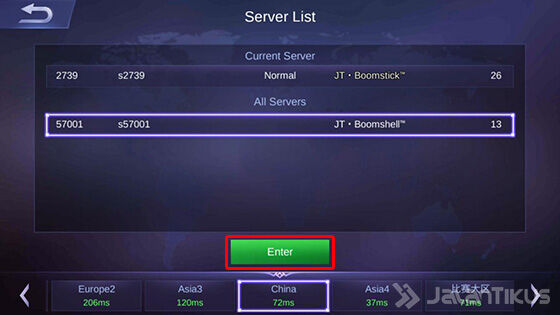 Step - 5
Then you will be given a server change notification and the game will be restarted. Tap the OK button to start changing the server.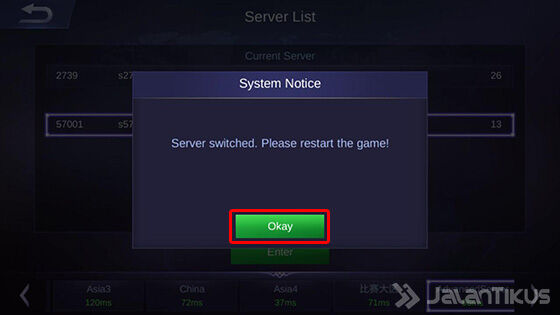 Note:
In making changes to the Mobile Legends server, pay attention to the ping you have to get a good playing experience.
Benefits of Changing Servers/Location in Mobile Legends
Maybe this time you are having a hard time playing on the default server. It can be because the skill difference is too far away or maybe there are a lot of 'boy gamers' who interfere in the match. In fact, there are several benefits that you can get when changing Mobile Legends servers, including the following;
Can meet other country players,
Play with opponents more easily or sharpen skills on other servers, and
Rarely meet newbies or newbies.
The final word
Well, that's how to change Mobile Legends servers easily and quickly along with some of the benefits that you can get. Hopefully, you can play with skills that are more GG guys! Good luck and good luck.
.
.