Jicama is one of the fruits that is indeed rich in benefits. This one fruit is often used as ingredients for beauty. In addition, it can also be used as a salad, or immediately eaten by itself. However, this food can also be made into snack snacks.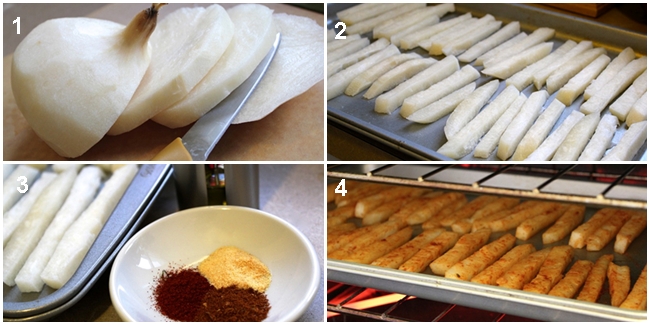 The crispy snack is jicama stick. For lovers of savory and crispy snacks, this recipe is perfect for you. At first glance, it looks unusual, because in general sticks are made from potatoes. But if you like unique cuisine, let's try this recipe.
Here's the recipe and how to make it:
Ingredients:
1 jicama
1 tbsp garlic powder
1 tbsp chili powder
1 tbsp paprika powder
1 tsp olive oil (salt oil) to taste
How to make:
The first thing to do is to peel and wash the jicama. After that, cut the stick into a long stick shape.
The next step, mix all the powder ingredients and add olive oil. Then, stir until everything is evenly distributed.
Finally, sprinkle the stick with seasoning, then bake in the oven for about 15 minutes (depending on oven temperature). Remove the stick from the oven when the color has turned golden brown. You can serve the jicama sticks