August will soon be over, and September will come soon. Therefore prepare yourself because this September Mobile Legends will release a very interesting skin and has a very cool effect for you to buy and beautify your hero.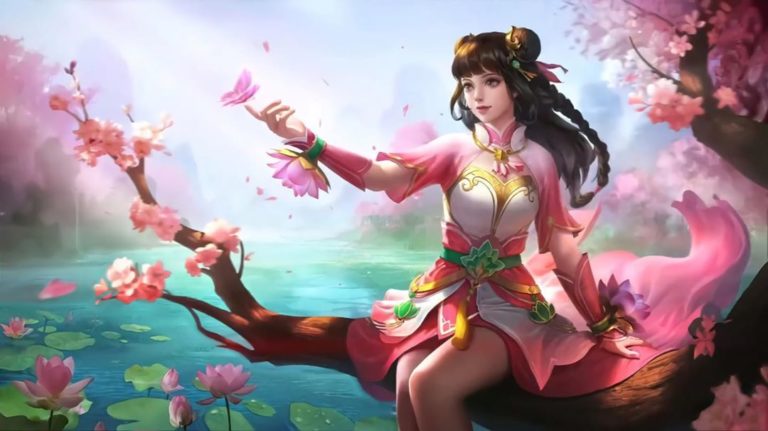 This September, Moonton will release various types of skins, starting from Starlight members, then there are Epic, Special, Limited, Elite and the most expensive skin, Legendary skin.
For you who are curious, take it easy because I will provide information about the skins that will be released, starting from the date of release, the type of skin and how to get it so you can have the skin you want. For that, we will see.
1 Guinivere - Lotus
For the first skin is Guinevere, as in general every month there will be a special skin that is Starlight member skin, for September 2019 Guinivere will get their third skin, after normal skin and KOF skin some time ago.
Guinivere is a Fighter mage type hero who has high mobility and is easy to use especially to ambush enemies and gank.
You can get this skin by buying Starlight Members in September, this skin will be released starting September 1, according to the Starlight member changes.
2 Granger - Doomsday Terminal
Granger is a Marksman hero who is currently quite loved by the players to be chosen as an option in filling the marksman position, therefore it seems that Moonton is interested in releasing skins for granger, especially since he hasn't had any skin besides normal skin.
It is not clear whether the way to get it must complete the event or you can use diamonds if you really use diamonds, then you can get this skin by buying it for 419 diamonds in the first week and 599 diamonds onwards. For release, this skin will be released on 3 September.
3 Leomord - Inferno Soul
Leomord finally gets an Epic skin, with the release of this skin, Leomord gets his fourth skin, if seen, Leomod is a hero with a fairly complete skin because it has 4 types of skin, which are normal, special, Starlight members and with the addition of this skin it will get an Epic skin limited.
You can get this skin by playing Lucky Box which will make it an Epic Limited skin. This skin will be released on 7 September.
4 Kadita - White Robin
Kadita is a national hero from Indonesia where this hero raised the mythology of the Queen of the South Coast, commonly called Nyi. Roro Kidul or Kanjeng Ratu Selatan. Kadita itself is another name for these names, this hero in Mobile Legends has a role as a mage, where Kadita is quite hard and can be relied on for team war.
You can get this skin by buying it in the Shop at 569 Diamond in the first week and 749 the following week.
5 Marsha - Winter Guardian
Marsha is a national hero from Russia which will soon be released on Original Server Mobile legends, now you can try the hero on the Advanced server, this hero has a role as a Tanker / Fighter which means that besides having high durability, he also has damage that can be calculated.
The plan Marsha will be released on September 17 when the Original server, to get it you have to spend 32,000 BP and 599 Diamond for the hero, and 188 Diamond for normal skin in the first week and 269 Diamond for the following week.
6 Lunox - Libra
Lunox got a skin again after last May got a Starlight member skin, this time he got a Zodiac skin which was very limited in getting it, but at this time we haven't gotten any leaks about the skin's appearance.
To get it, you will do the same thing as in the previous Zodiac skin that is with a Zodiac summon gacha, if you are lucky it will spend around 300-500 diamonds alone, but if you are not lucky, you can spend up to 1,400 diamonds. This skin will be released on 20 September.
7 Lesley - Angelic Angent
Looks like skin legends will be added again after previously there was Alucard, now Lesley will get a Legend skin for him. As you know, Lesley is a fairly agile hero marksman and is widely used by players in the tier legend and below.
To get it you have to rotate the Magic Wheel to the full, which is 200x spin which will spend about 14 thousand diamonds to be exchanged for a Magic Crystal, then you can exchange it for the legend skin you want.
So those are Mobile Legends skins that will be released by Moonton for September, so prepare your wallet because these skins will have a very interesting effect.