Who here really likes playing the PUBG Mobile battle royale game? PUBG Mobile is indeed fun to play with friends and alone. Of all the maps that can be played on PUBG Mobile, Vikendi is the 4th map on PUBG Mobile that has a snowy theme.
Even though it's been a while, surely there are still many of you who are confused by the best dive locations and the coolest looting spots in Vikendi.
The Best Falls & Looting Locations in Vikendi PUBG Mobile
Vikendi is a very large map. In addition, this map is dominated by white so it is rather difficult to hide from ambush by enemies.
I will tell you about the best location for you to dive. In these locations, you will find abundant loot so that you don't have to worry about dying early in the game.
Immediately, here are the best dive and looting locations on the Vikendi PUBG Mobile map. Check it out!
1. Volnova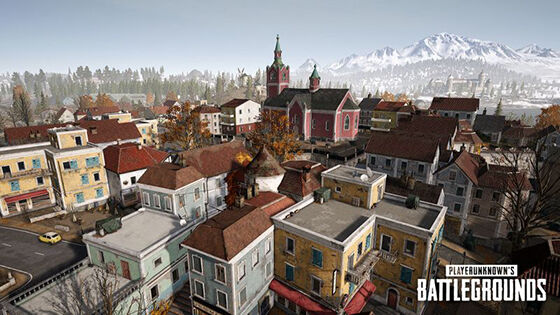 Volnova is one of the big cities in the Vikendi map. Besides being great, this city is one of the cities that is always crowded with players who jump.
It's only natural because the looting in this map is very abundant and it's also good gang. Volnova is like Bootcamp in the Sanhok map or Pochinki in the Erangel map. Volnova is one of the best places if you want to face your enemies directly.
The large map size and the number of players who jumped here will make looting so full of challenges.
Lots of weapons strewn around every empty building in Volnova. You don't need to be afraid if you want to run away from Volnova because there are so many ships that you can find in the Vikendi river.
I have advice for those of you who plan to dive and loot in Volnova. Plunge into the outer part of Volnova to make it safer, then you move to the center carefully.
2. Substantially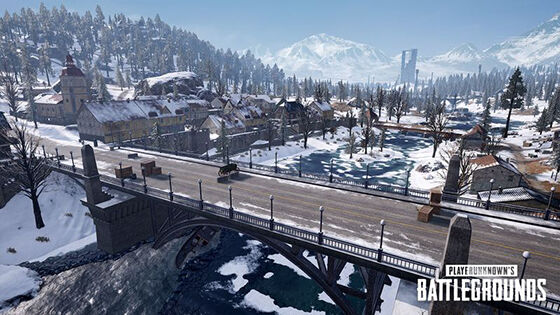 In addition to Volnova, there is 1 more crowded location, but it is packed with looting that is guaranteed to make you happy.
Podvosto is a small town in the middle of a river. Somewhat similar to Pai Nan in the Sanhok map, gang.
Because of its large size, the battle at Podvosto will not be as intense as in Volnova. If you want to find it safe, you can try to dive into this place, gang.
However, you must be careful because Podvosto is surrounded by high hills. More fun looting, suddenly you are shot by a sniper who is after you from above.
Podvosto can be an option for you who are not satisfied with the items that you get at Volnova. You only need to take a boat to get to Podvosto.
3. Good Place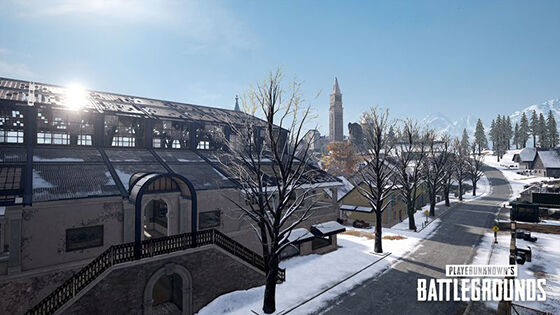 If you are a little hesitant to get down in the middle of the map along with many other players, you can try to dive in Dobra Mesto which is located in the western corner.
You will easily find a lot of weapons and items that you need. You just need to visit 30-40 buildings in Dobra Mesto.
The large number of buildings makes you safer in looting. Sniper or enemies outside will not easily reach you who are engrossed.
Because it is close to the sea, you can easily move to another location thanks to the available ships. Do not preoccupy looting and then die because of the blue zone, gang.
4. Trevno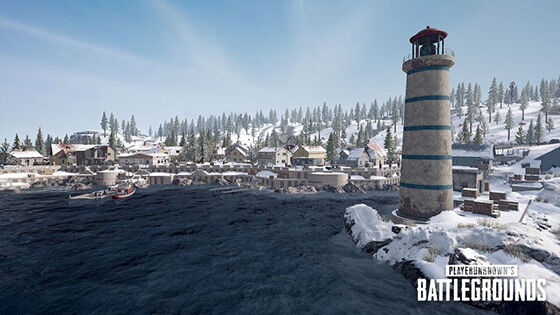 If you are the type of player who prefers to play it safe and look for the best items before meeting your enemies, you can try to jump in Trevno , gang.
Trevno is a small city that has its own port. You won't find fantastic items here, but many different items to suit your needs.
If you prefer to stay long in the match rather than finding as many kills as possible, you can try to implement this strategy, gang.
Trevno provides a variety of land vehicles that you can use for your mobility. Besides cars, there are also ships that can help you around the island of Vikendi.
5. Coal Mine & Zabava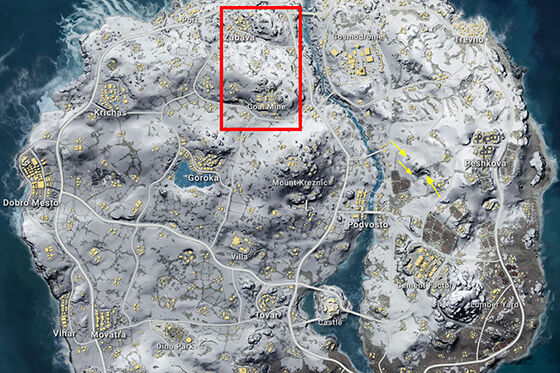 For the last recommendation, I recommend 2 locations that are close to this distance, gang. Coal Mine & Zabava are located in the northern part of the Vikendi map.
If you want to survive before dying in vain because of losing items with your enemy, try to get down to the Coal Mine or Zabava.
In addition to having pretty good items and the numbers are also not small, both locations make it very rare for people to be interested in jumping in here.
Don't worry about the vehicle! There are so many vehicles that you can find around the Coal Mine & Zabava.
Thus this article about the best dive and looting locations in Vikendi PUBG Mobile. Hopefully, this article can help you to have an easy chicken dinner at Vikendi,