Free Fire is one of the most popular battle royale games today. Aside from playing with friends, there are a lot of secrets that the players might not have known. Although there are, we think only a few are willing to share the secret.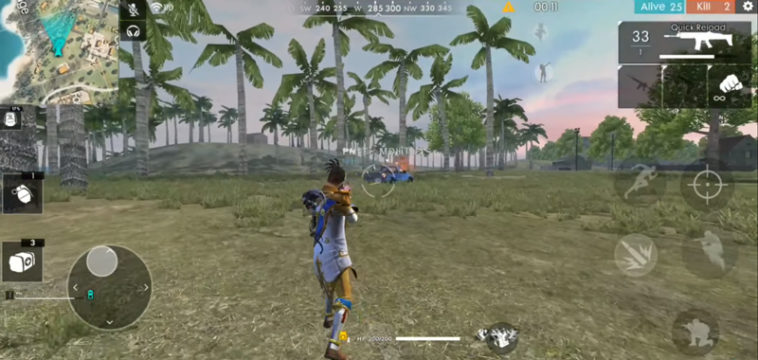 This time I will give info about 4 Free Fire Secrets that are still not widely known by players. Are you one of the players who doesn't know that yet? Let's check the following discussion.
Kill Friends Alone
You can't kill your friends, right? Yes, if you shoot directly. You can kill him when your friend enters the car, then blows it up. Sometimes this needs to be done when getting random friends who mess up on the team.
Healing in a Vehicle
Most players have to stop the vehicle when it will heal. But actually, you only need to press the Medkit button on the screen, then press the Bag / Inventory button. Your blood will be filled as usual, and this is already a powerful trick when playing alone.
Bug Bring Running Chair FFWC
These tips only apply to those of you who have FFWC seat emote, it turns out that you can carry these strange chairs everywhere while running in the game. It's very easy when the FFWC taunt is running, you should immediately press another emote. Indeed, this bug is not very useful, but for fun, it should be.
Preventing Gasoline Vessels from Exploding
Gas barrels are very vulnerable to an explosion, especially when you're fighting. But there is a secret so that the barrel doesn't explode, you just need to protect it with the Gloo Wall. If it wasn't hit, of course, the gas barrel wouldn't explode
Well, that's 4 secrets that many are not yet known by Free Fire players.