Free Fire is a battle royale game where the last person who survives will come out as champions. In playing this game, the ability to shoot or even great weapons will determine the victory.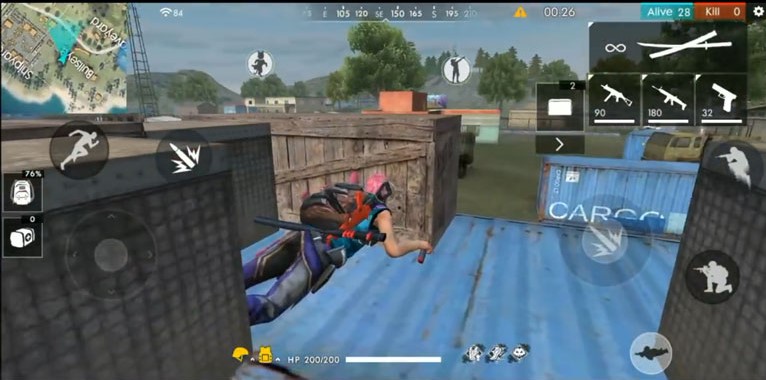 In addition, the strategy in finding a hiding place is also a strong reason for someone to win the match. One of them in Bermuda Bullseye, Free Fire Players must be smart to find a hiding place in order to get the right time to attack.
I will give 3 recommended places for you to hide while in Bermuda Bullseye. Where are these places?
1. Building Roof
It might sound a little impossible, but you can reach the roof of the house with the help of the Launchpad on Bullseye. When sliding, direct your gaze to one of the buildings. If you succeed then you can hide on the roof while monitoring the enemy.
2. Among the Boxes on Cargo
Bullseye has a lot of cargo, go to the blue cargo stack, then go up and hide among the boxes above the cargo.
3. Behind the Box in the Building
In addition to the 2 places that we have shared, you can also hide in the brown box in the house. When you are behind the box, you will not be seen, unless the enemy checks the surroundings in detail. That will be a golden opportunity for you to easily defeat the enemy.
Now that's 3 hiding places that you must know when playing in Bermuda Bullseye.